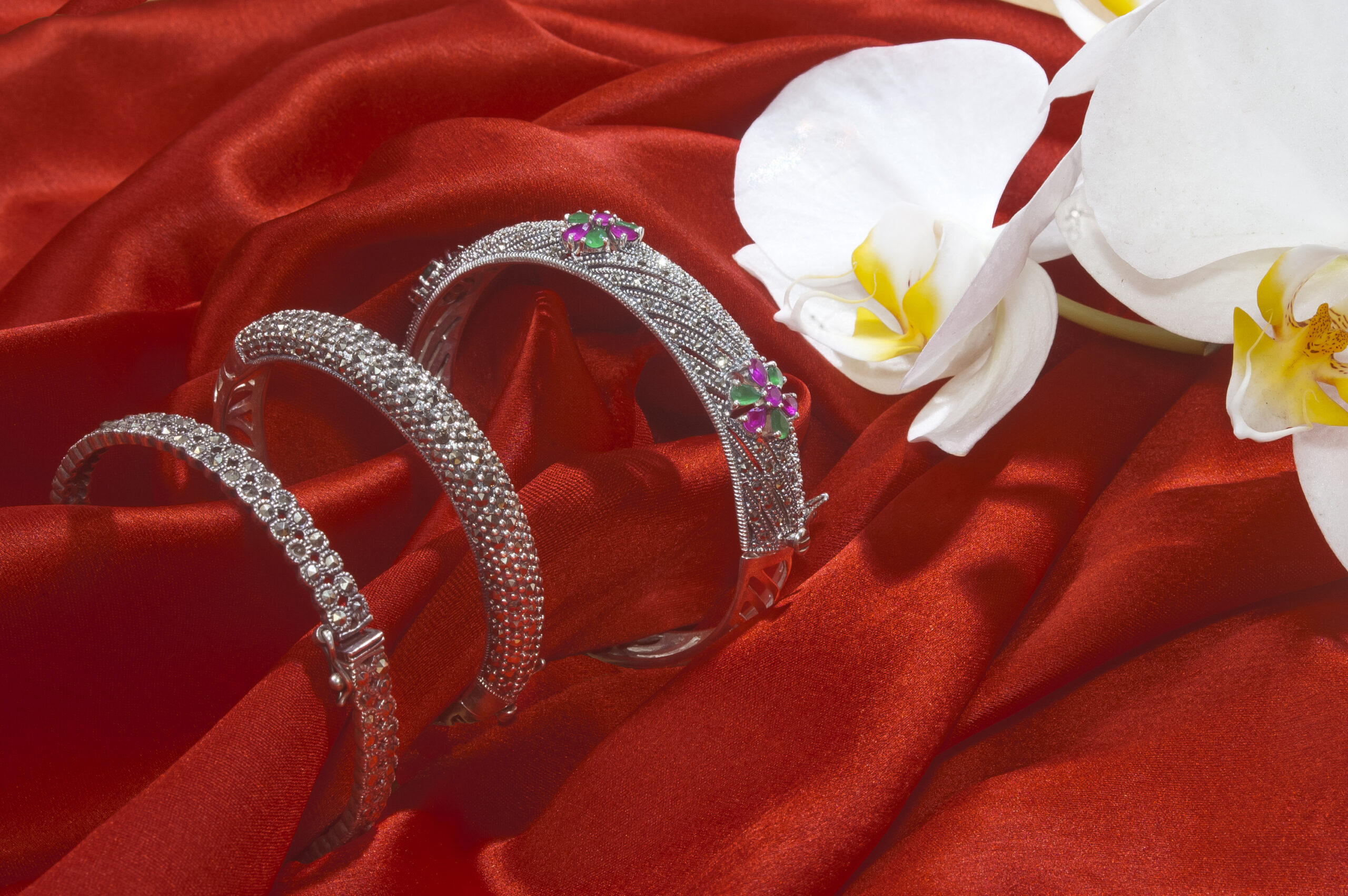 Established in 2005, Silver Nest is nestled in the heritage city of Mysore, India, often called the yoga capital of the world.
It boasts of an exclusive collection of pure 92.5 Sterling Silver Jewellery, Brass Statues, Singing Bowls, Spiritual Ornaments, Yoga Mats and other products catering to the yoga community. Large collection of Semi-precious Gemstones are available in our flagship store.
FEATURED 925 Silver Jewellery
Featured Semi Precious Stone Malas
Featured Semi precious stone bracelets
One of my favourite places in Gokulam! Amazing customer service and excellent quality products. Store owner make you feel like family she has the kindest soul! I highly recommend!!!!
Sidra Samuel
I am so happy with silver nest. Meena has a collection of such beautiful pieces and she is so helpful! I have been to many stores where the owner pushes you to make purchases you're not interested in. Meena is patient, kind, and really just wants you to enjoy what you purchase!! I recommend calling before if you can, just to double check that she is open
Sarah Casper
A little gem in Gokolum! Amazing selection of silver jewellery and the lovely owner will help you find what you are looking for. She's knowledgeable about stones and was able to pick out the perfect mala beads for me and my mum. We also found the perfect singing bowl. Well worth a visit 🙂
Isobel Hyde-Walker
Love this place it's more than a shop, Meena have a most beautiful heart I meet 10 years ago in mysore 🙏🏻 and all her product are just so nice ♥️
Cyril Lagel
Best shopping! Lot of choice and improving every season! Owner helps you to find what u want at the price u want, and if it is not there she customises it for u!
Marissa Parareda
I love Silver Nest, the owners and their products. I bought lovely toe rings, statues and malas. All beautiful, great quality. I highly recommend and can't wait to visit again! 🙏🏻
Andreea Aradits
This place is just amazing! The welcoming and friendly approach of both the owners is extraordinary. The quality of the products they have are much better than the local market and even cheaper. This is a MUST visit!!
Kamel El-Khayat
Awesome. Meena is super nice and kind and she will always help you get what you need. Pieces are just beautiful.
Katz
Best silver jewellery store in Mysore. Favorite place for yoga students. Very personal, kind and professional service and help. Huge collection of sterling silver, malas, bracelets. Also high quality yoga mats imported from Germany.
Eskil Shilling
Meena is such a wonderful person. The shop is inside her home and the moment you walk in you feel welcomed. Her selection of silver rings, earrings, toe rings, necklaces, Bangles, and malas is immense. Give yourself at least an hour to dig through her collections. Very affordable (by my American standards) and high-quality. Meena even helped me pick out a wedding ring for my fiance. Thank you!
Brenna L.
My sister and I love silver nest for their unique and high quality Malas collection. During my visit to mysuru for ashtanga yoga .. I discovered this space which has silver & stone jewelry and some other stuff like manduka or jade yoga mat , yoga bag or singing bowl and famous masala tea mix . When you will meet the founder , you will know you are at home with remarkable soul, whose purpose not sell but to understand your need and help you to understand more about stone and it's meaning .. as you step into the truly enchanted space , which is Meena's Home converted some portion into retail space. Her husband and both son are also helpful too. Best gift for yourself and your loved one .. must checkout !!
shivani rao
Silvernest is a must go to for nice Yoga Jewellery (whatever that actually is). Well you can find all the beats you are looking for, beautiful statues in different sizes, of course the name giving silver jewellery, singing bowls and Manduka Yogamats.
Carmen Droege